I badly wanted to write a review of a book on potty training; the kind that helped me go through this stage which many child psychologists describe as the "initial road to independence" and "knowing thy body.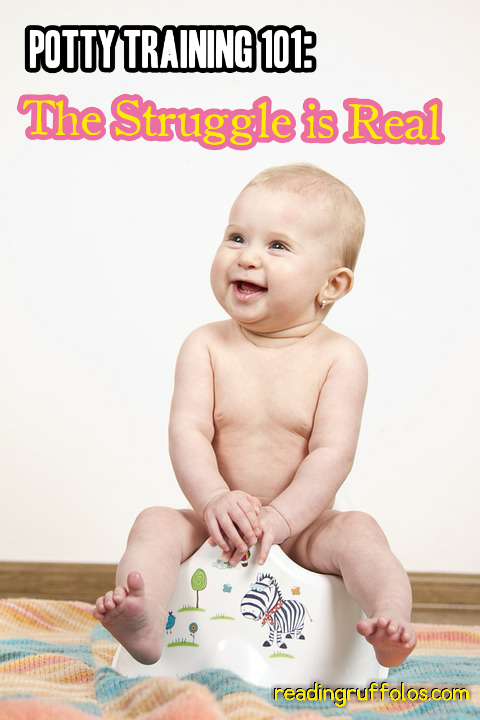 But the truth is… there is none. There is no book that helped me understand potty training.
I hoarded on potty training books two years ago hoping that one of them can help me get through this yucky episode of a mother's life.
But… noooo!
When I say I hoarded books, I really mean it.
I checked Amazon and ebay and even the local library for books on how to face this part of raising my children as responsible individuals.
But there was nothing new in any the things I read in those books. The only thing that can get you through potty training your kids even it's messy and (my goodness!) icky is to get up and start training those kids.
Faith without works is dead, I believe.
I can very well declare today that Nicholas is potty trained. But I cannot claim all the credit. For one year, we've "danced the cha-cha" hoping to finally reach our goal of complete independence. We were wrong to choose the long dance routine. We could have just done a "simple waltz" because Nicholas likes it that way.
He was already showing signs of toilet independence last August as we were on our way to Cebu City from the Hale Manna Resort in Moalboal, Cebu. He took off his diaper and did not pee for the three-hour drive from Moalboal to Cebu. By the time we arrived at SM City Cebu, he then told Ate Joy that he needed to go to the toilet.
Last week, we successfully potty trained Nicholas by telling him that we have ran out of pull ups and that he needs to go about his life free from diapers. The boy was also ready too.
Our dear Antoinette Elena, however, is a bit difficult. Those who follow this page and the Reading Ruffolos' social media pages, know how headstrong and opinionated this girl has become. She refused to be "weaned" from her pull ups. We have power struggle at home. At the start of this potty training jourrney, the most typical thing to do is to threaten her with this line: "If you don't wear your underwear, then the monster will take you."
But she's smart and would reply: "I'm stronger than the monster."
So, uhm, no more threats.
Most potty training books tell you to be patient and avoid getting angry or else the kids will associate your anger with potty training.
But that's basic common sense. You don't need a 400-page book on poop and to realize this.
I badly wanted to write about "5 steps to a more relaxing potty training journey" but potty training is nothing but relaxing.
Who in the world feels a sense of zen when she's dealing with poop and pee?
I realized that the last one and a half years, I sounded like an expert by writing list-based articles. I'm eradicating that tone from this blog. Instead, in days when it's needed to, I will write about the lessons I learned, the notes I've taken and the mess-ups I've encountered as a mother trying to make sense of the world and my children.
More potty training rants next Monday.