It's World Teacher's  Day!
Today, we remember the teachers around the world who dedicate their time, effort, and even their lives to nurture this generation and the generations to come. I've been blessed with so many wonderful teachers in my life who have influenced and inspired the person that I have become at present. These 13 teachers are part of the 29 years I spent in and out of school. I remember them all today and here's  me wishing that my children will also meet teachers like them in their lifetime: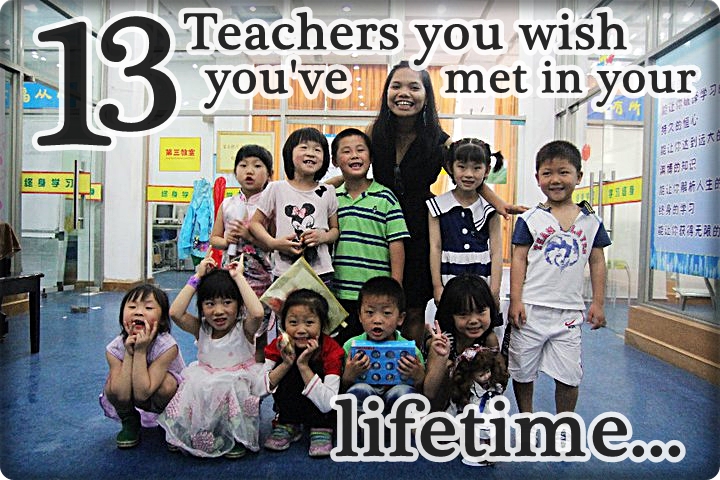 1. Shirley  Capuyan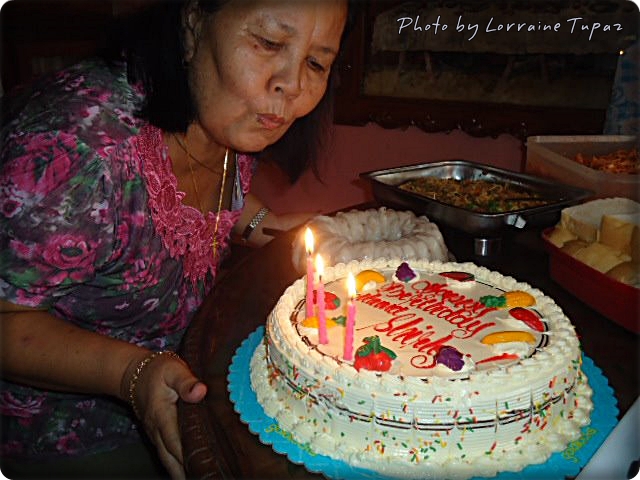 Mrs. Capuyan  was my Grade 6 teacher at the small rural school called Libas Elementary School in the village of Libas, part of the town of Merida, in a province called Leyte, in the Philippines. Mrs. Capuyan spent afternoons with us, her class of 45 to 50 restless sixth graders, reading stories in Filipino. She read aloud myths and legends and we were all captivated. She opened our Filipino class with a story. My fond memories of Mrs. Capuyan involve storytelling sessions that's why I always tell teachers not to belittle the power of stories in making an impact in the lives of their students.
2) Silvana Hermosa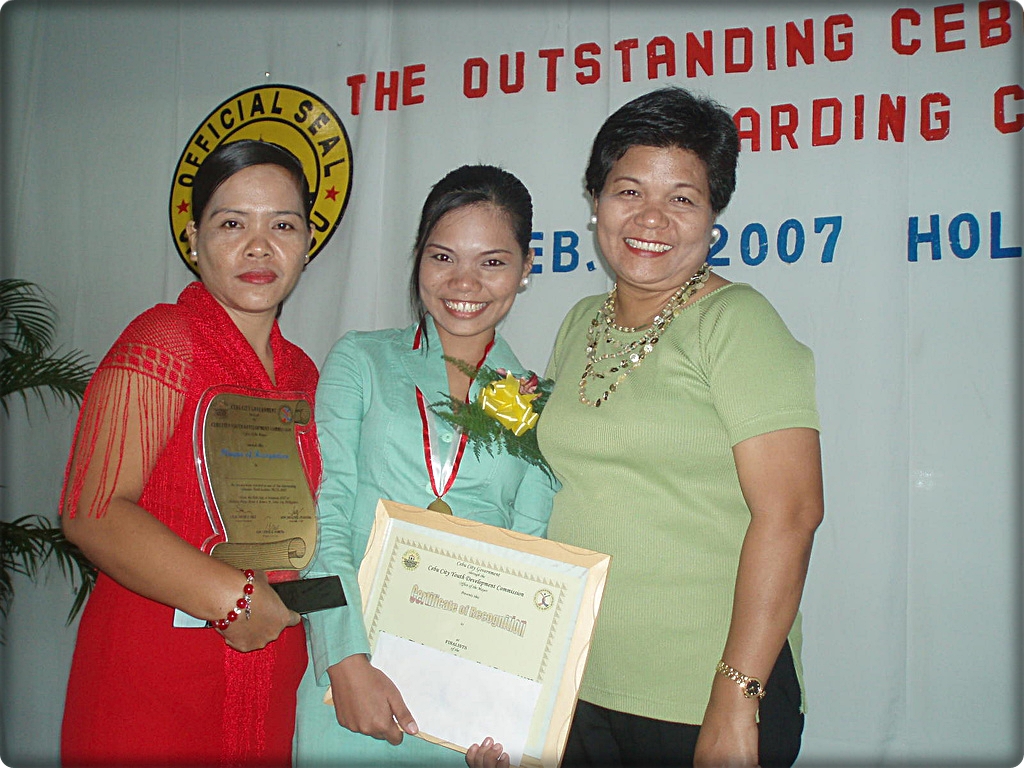 Madame Hermosa was my Humanities teacher at the University of the Philippines Cebu College where I studied and earned a degree in Mass Communication. She introduced the song "Coward of the County" in class by having us listen to the lyrics of the song and discuss the song's message. She had a nurturing vibe in her which was evident in the feedback she gave to students in the form of comments written on an exam paper or just a pure, verbal expression of praise to a student who performed well. Later, she became my coach in a speaking competition. She remained very supportive in my endeavors even after I left the  university. She calls me her favorite adopted daughter and she shares the same birthday with my husband.
3) Nelia Barja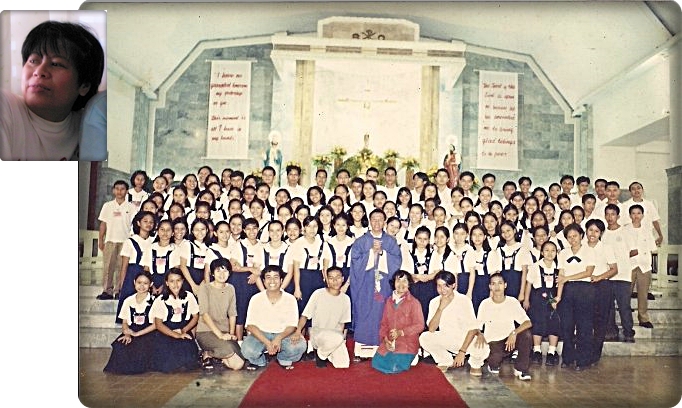 Two of my favorite high school memories include Miss Barja, my Christian Life Education teacher at the Saint Peter's  College  of Ormoc. One memory involved answering essay questions in mid-term and periodical examinations where I would just pour my heart and brain out to explain my case or elaborate my point. There is something so comforting about being given the space to voice out my choices and opinions so I remember answering her exams with much gusto. The second memory is actually a series of events where Miss Barja and our sophomore class practiced church hymns as we were often times the choir assigned for important celebrations in school. We have sung in different Catholic events (except weddings) and those were wonderful times for a teenager. I can still remember my part as an alto when we sang "Anima Christi".
4) Ligaya "Gaying" Rabago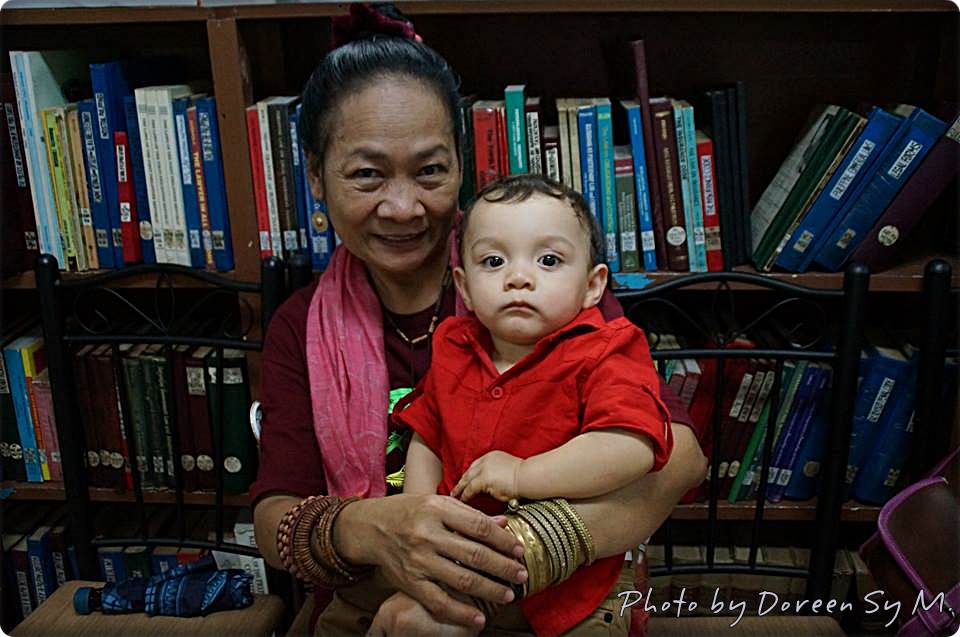 Miss Gaying and I did not meet in the classroom. But we became part of Dr. Madrilena de la Cerna's initiative to build UP Cebu's Bathalad, a socio-cultural organization that aimed to encourage faculty and students to write more poems and essays, and develop more plays in Cebuano language, and that's where we clicked! We travelled to northern Cebu together to give workshops on theatre and journalism along with Madame Hermosa. Miss Gaying is a daughter of the arts; she dances, sings, acts. Recently, she was part of two independent films, Sanctissima and Swap, which as of this writing, are still reaping awards left and right, and are gaining accolades from different groups. Kudos Miss Gaying! Mabuhi ka!
5) Grace Xie and Maria Hazel Zhao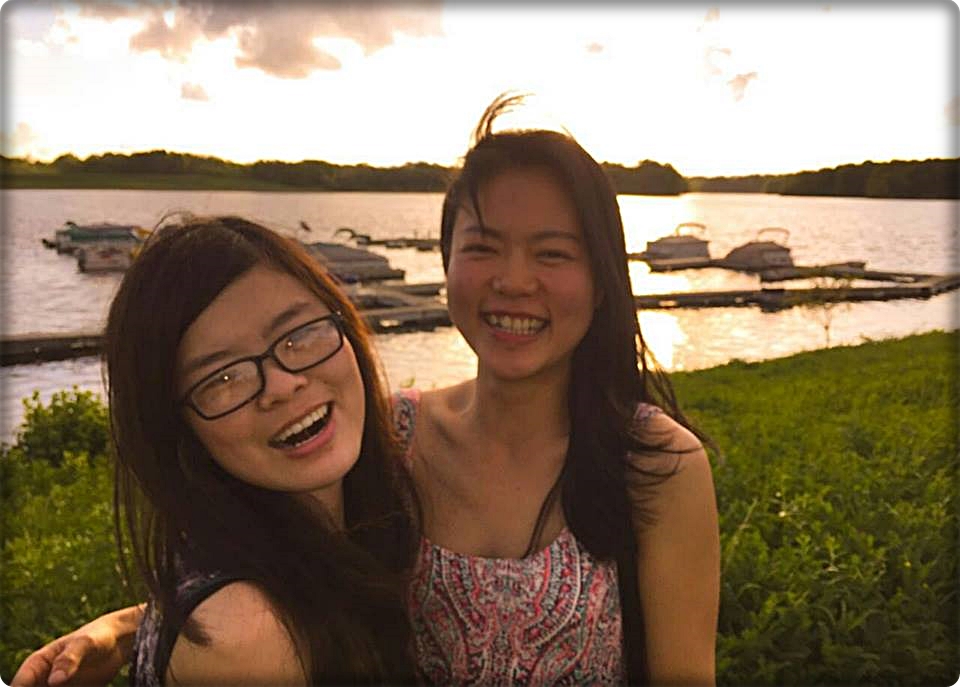 Between 2009 and 2010, I became part of the Gokongwei Brothers  Foundation – China Scholarship  Program and that gave me a chance to study another  language at the Confucius Institute at the Ateneo De Manila University where I met two Chinese teachers: Maria Zhao (later we added Hazel to her English name) and Gracie Xie. Maria was my listening teacher and Grace was my spoken Chinese teacher. I've  studied three other languages before Mandarin Chinese but this one was really intensive. I was breathing and eating Chinese from Monday to Friday, 8 a.m. to 5:00 p.m. But I won't have it any other way because Maria and Grace were hardworking and accommodating, not to mention very patient in addressing all our concerns and answering our questions. We remained really good friends from then on. Maria is currently teaching Chinese at the Confucius Institute in Indianapolis, USA while Grace  is in Ohio State University for a fellowship in relation to her PhD candidacy which she is taking at the Sun Yat Sen University in Guangzhou, China.
6) Mayette Tabada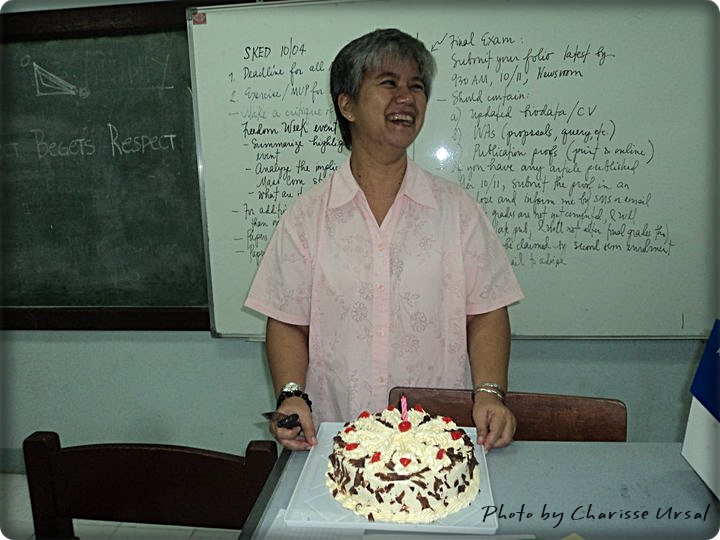 Madame Mayette Tabada was – and STILL IS –  diligent, passionate, and thorough in sharing to us the triumphs and tribulations which comes with a career in journalism. I remember getting excited in class reports because she listened and was very open to her students' ideas.  She was very encouraging. She gave credit where credit is due but never hesitated to reprimand an erring student. She laid down the groundwork in our Journalism 101 class. We had to get published on our first year in college. It was tough but very motivating. It introduced us to the world of print journalism and the glory of the byline. The best lesson she taught me though: "A journalist is at her best when she informs, inspires, and involves communities with her writings."
7) Rosalyn Pepito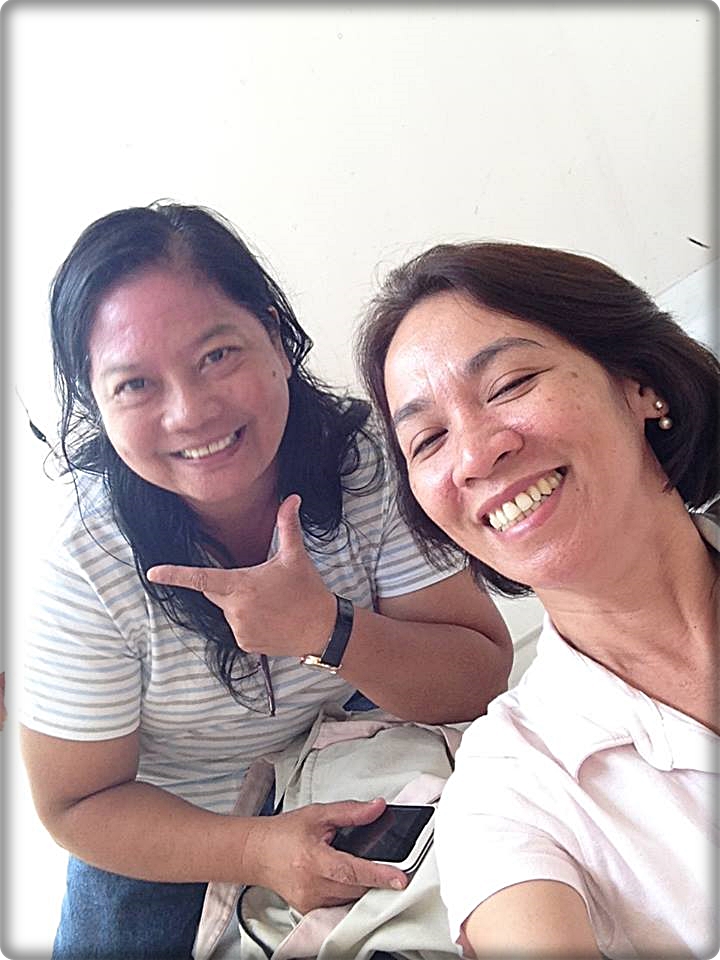 Biology in high school was tough but it made me appreciate nature more, thanks to Miss Rosalyn Pepito, my biology teacher during my sophomore years at the St. Peter's College of Ormoc. She also happened to be our class adviser. She was not exactly likeable at first. I was afraid of her because she had this austere mien that can make your knees shake just by interrogating you about earthworms. But she was exactly what I need to keep my feet on the ground. High school is not my favorite part of this life but thinking about Miss Pepito and the learnings I reaped from all those sessions and from reading Bato Balani magazines, I'll gladly to go back to sophomore year. Take note: SOPHOMORE YEAR.
8) Anne Choi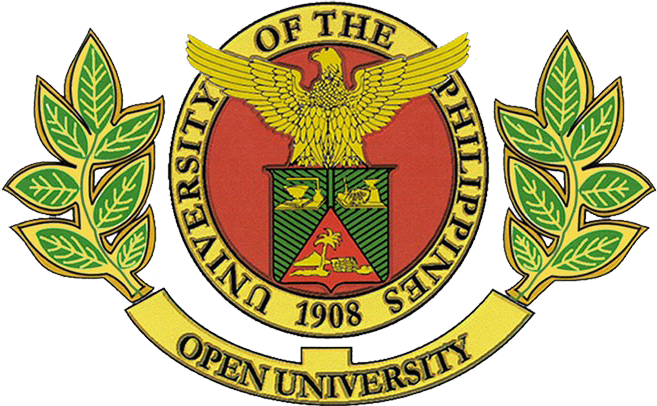 Prof. Anne Choi was my teacher at the UP Open University last year (2014). I took a subject called Foundations in Reading and Literacy Education and Prof. Choi was downright kind, informative, and fair. Since it was done on an online platform, she made sure that our individual and group works were well spaced out and that there was a variety of activities  to break the monotony caused by pure discussion forums and paper writing.
9) Kathie Lapcevic

Kathie was my teacher at the Flathead Valley Community College in Kalispell, Montana for a short course that lasted for a month. But she made a huge impact to my blogging endeavor because it was from her that I got the lowdown on the rigors and realities of active blogging. I started blogging in December 2013, but between that and July 2015, I didn't have that strong drive to brainstorm about Reading Ruffolos and think about how I can move forward. Kathie made me realize that if I want to grow, I need to really work hard. Under her class aptly called "Blogging for Creative People", I learned to cultivate an attitude of thinking ahead (scheduled posts), discipline (write even if you don't feel like doing it), and networking (reaching out to other bloggers and think about what you can do for them first NOT what they  can do for you).
10) Jingdu Laoshi

Forgive me, but I really forgot the name of this teacher so I wrote Jingdu Laoshi (Comprehensive Chinese teacher) after the subject she taught us in 2010 at Fudan University in Shanghai, China.
Patience is the word that describes this Chinese teacher of mine. I was part of an international class of 25 people from 15 countries (I think) and you bet it was a noisy bunch. I had seatmates from Russia and Ukraine who won't stop talking the entire time and they were seated in the front row. Totally disrespectful! Laoshi (teacher in Chinese) only reprimanded them once, after a month of their inexplicable behavior, and yet she delivered it in a very soothing voice. She taught comprehensive Chinese and it was just difficult especially that class started at 8:00 a.m. but she was always open to answer question and would switch to English if the lesson was impossibly hard to understand. When I wrote my story about tea, she was very helpful in explaining to me the tea culture in her hometown, Hangzhou, where the National Tea Museum is located.
11) Fiona of Alliance Française de Cebu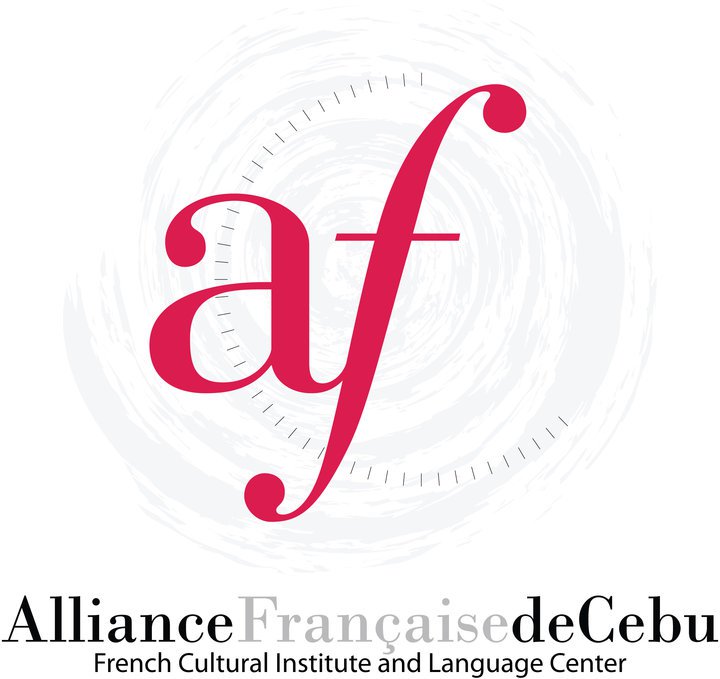 What do I love about Fiona and our French class at Alliance Française de Cebu? It was her creativity in making each session interesting and fun making it really worthy to beat the rush hour and go to class. I studied French between September to December 2013 when the twins were three months old. Jeff and I were scheduled to travel to Europe the following year (2014) and we planned to enter the continent via Paris, France so I thought it may be a good idea to learn the language. One session, we had an exercise on nationality and Fiona brought along cookies and juice  to make our  cocktail party more realistic. Our final night  – since it was a night class – was spent eating French and Filipino food.
12) Merinisa and Michelle Olvido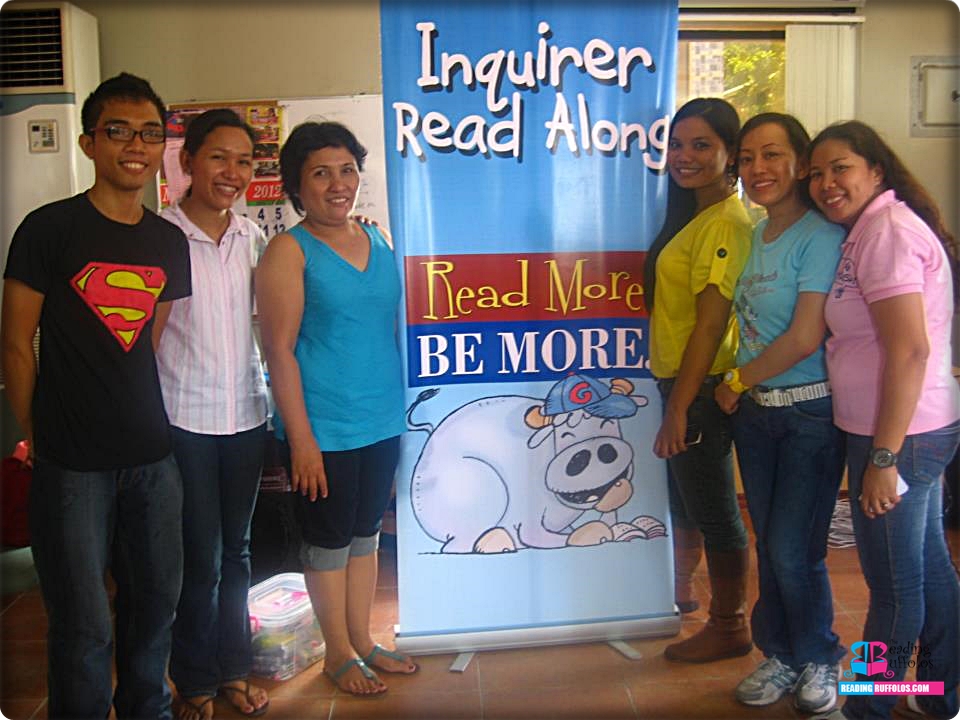 I worked with this mother-and-daughter tandem in several occasions most notably during an Inquirer Read-along session in Barangay Ward 3 in the town of Minglanilla, Cebu (Philippines). Maam Merinisa was a commerce graduate turned guidance counselor turned grade school principal. She now heads Pagsabungan Elementary School in Mandaue City. Her daughter, Michelle, is a college instructor at Cebu Normal University, whose inspiring Facebook posts as a teacher is a joy to read. I love how they both inspire each other and seek each other's help to be better in their spheres of influence.
13) Irish Amores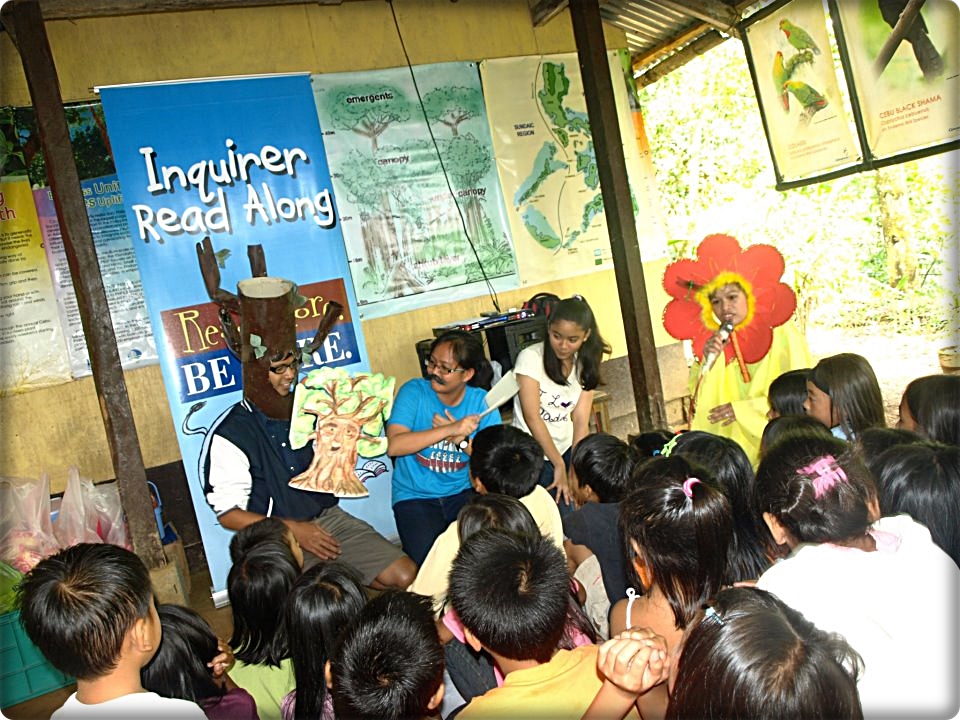 Irish opened my eyes to the world of interactive storytelling. She was a storyteller for two Inquirer Read-along sessions – one held at the Visayas Bureau where she shared a story about a boy with autism ("There's a Duwende in my Brother's Soup" written by Lara Saguisag and illustrated by Marcus Nada), and a story on rubber trees ("The Crying Trees" written by Mary Ann Ordinario Floresta  and illustrated by Yasmin Ong) in the mountains of Tabunan where she played the role of the flower narrator. Irish taught me the importance of unlocking children's prior knowledge and vocabulary so they can better understand and enjoy the stories. She's very calm and composed too. Definitely the kind of teacher I want to become in the near future.
Any fond memories  with a teacher? How did a teacher influence  you  to become a better person? Is he or she instrumental in making you the person that you are now? Hit the comment button and share your stories with us!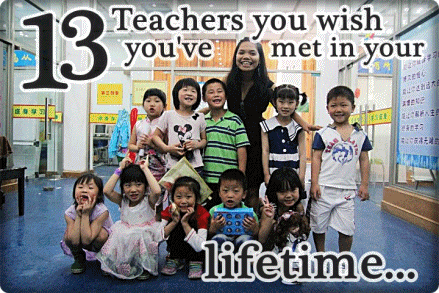 ***
Disclosure of Material Connection: Some of the links in the post above are "affiliate links." This means if you click on the link and purchase the item, I will receive an affiliate commission. Regardless, I only recommend products or services I use personally and believe will add value to my readers. I am disclosing this in accordance with the Federal Trade Commission's 16 CFR, Part 255: "Guides Concerning the Use of Endorsements and Testimonials in Advertising."