My childhood years involved afternoons where my Mama, a stay-at-home mother, would order me to sit down so she can do something with the lice and nits living on my crowning glory.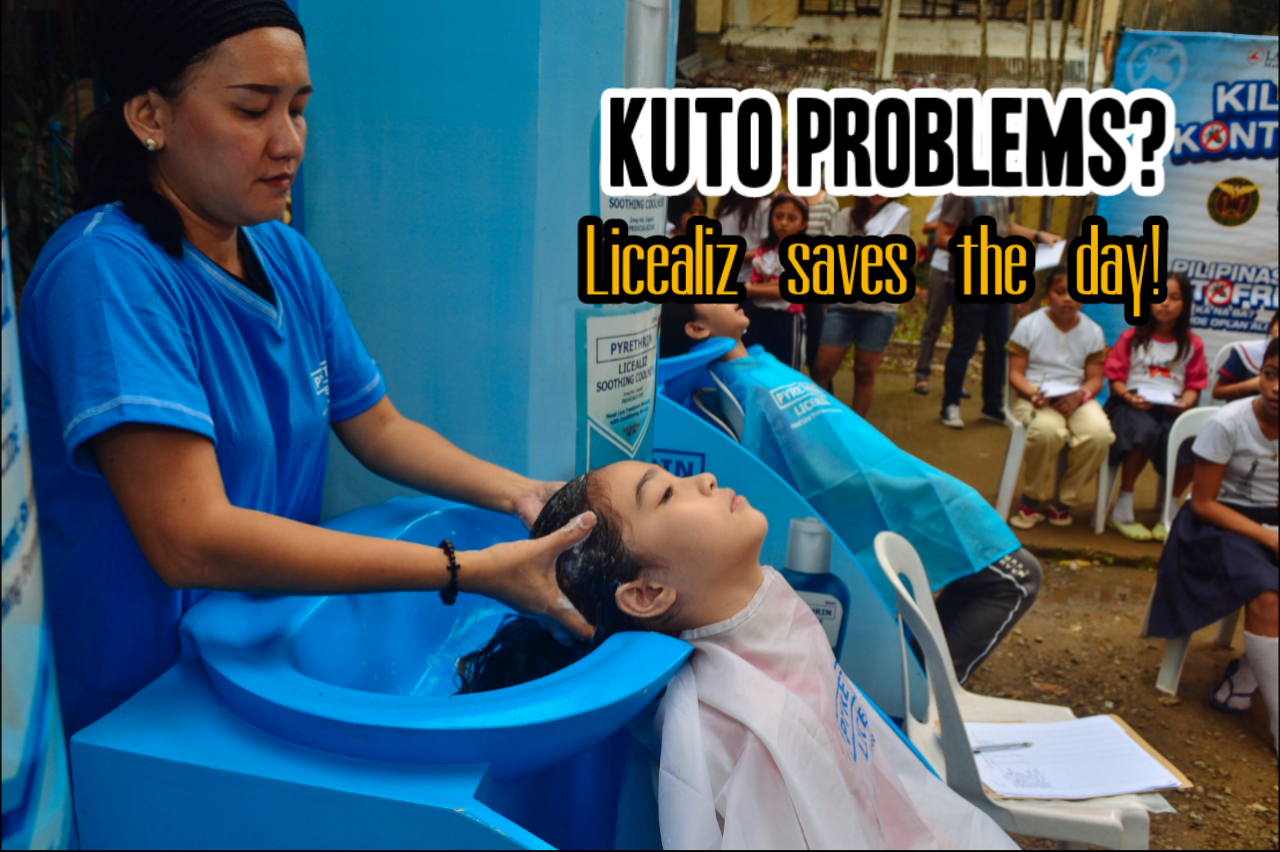 Yuck!
Yes, my head became the nesting ground of this parasite. Because I was the firstborn and hence, the first one among four siblings to go out and play with other kids, I officially became the carrier of lice in our home. My mother was not pleased.
Anyone who grew up in a tropical country like the Philippine have had lice issues. Our childhood home, the Berdin-Lato family, was no exception.
My mother manually removed the parasites from my hair during those times. Later on, she taught me to shampoo my hair, cover it with white cloth and then massage my scalp. You don't want to know what happens after this ritual.
Kilusang Kontra Kuto Campaign
My twins – Nicholas and Antoinette – had their first lice experience early this year when they studied in a local day care center. All the nits were dead when I discovered the infestation but it took four days to remove each one of them. It was horrible.
As a mother, I have sort of accepted the reality that lice are inevitable part of childhood. I was just discussing the issue with our trusted Ate Joy when lo and behold, an invitation to join the Visayas leg of the Kilusang Kontra Kuto campaign of Lamoiyan Corporation's Licealiz Head Lice Treatment Shampoo came from Mommy Lani of Mommy Bloggers Philippines.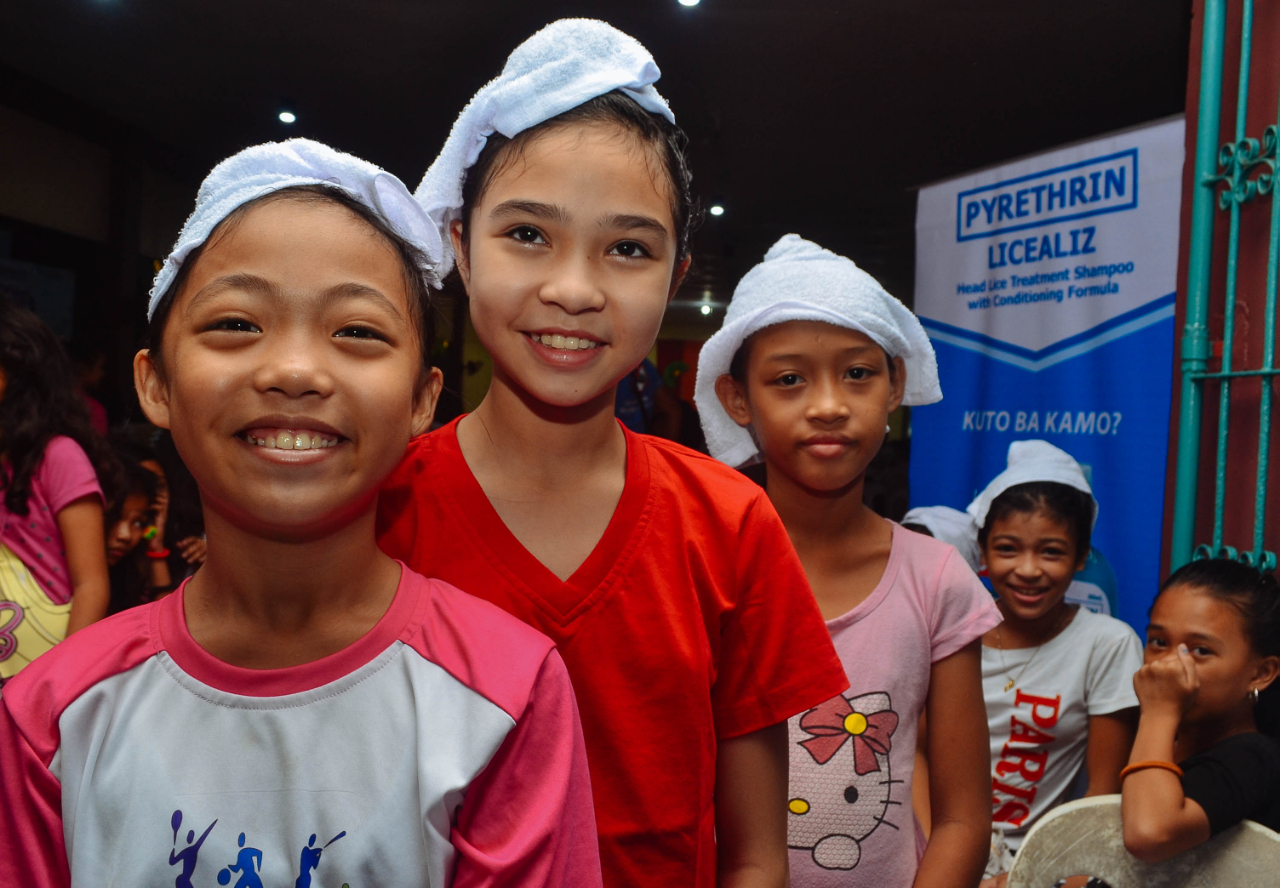 This is the second year for the company to roll out this program, according to Lamoiyan Corporation's senior marketing associate Jacqueline Pe.
Last year, the Licealiz caravan found out that 47% respondents from Visayas and 76% respondents from Mindanao said their children were teased and bullied for having lice. As a result, many of them miss school to avoid their peers.
In a press statement, Lamoiyan Corporation marketing director Bing Cavestany said anyone can be potentially infested with kuto, the local term for head lice.
"It's not something to be ashamed about and definitely not something to ridicule others for. We also hope to encourage these communities to unite and take action to solve this public health program together," said Cavestany.
In Cebu, the kick-off event happened last September 29 at Guadalupe Elementary School. It was a day marked with heavy rain and flooding but Lamoiyan Corporation was able to bring us to a separate venue to educate us about lice and the shampoo that promises to kill these parasites and prevent them from invading our children's hair.
Dr. Mary Jeunesse J. Fornolles, a general physician, was with us to share truths and myths about lice. She was also gracious to answer the questions from the media and my fellow Mommy bloggers.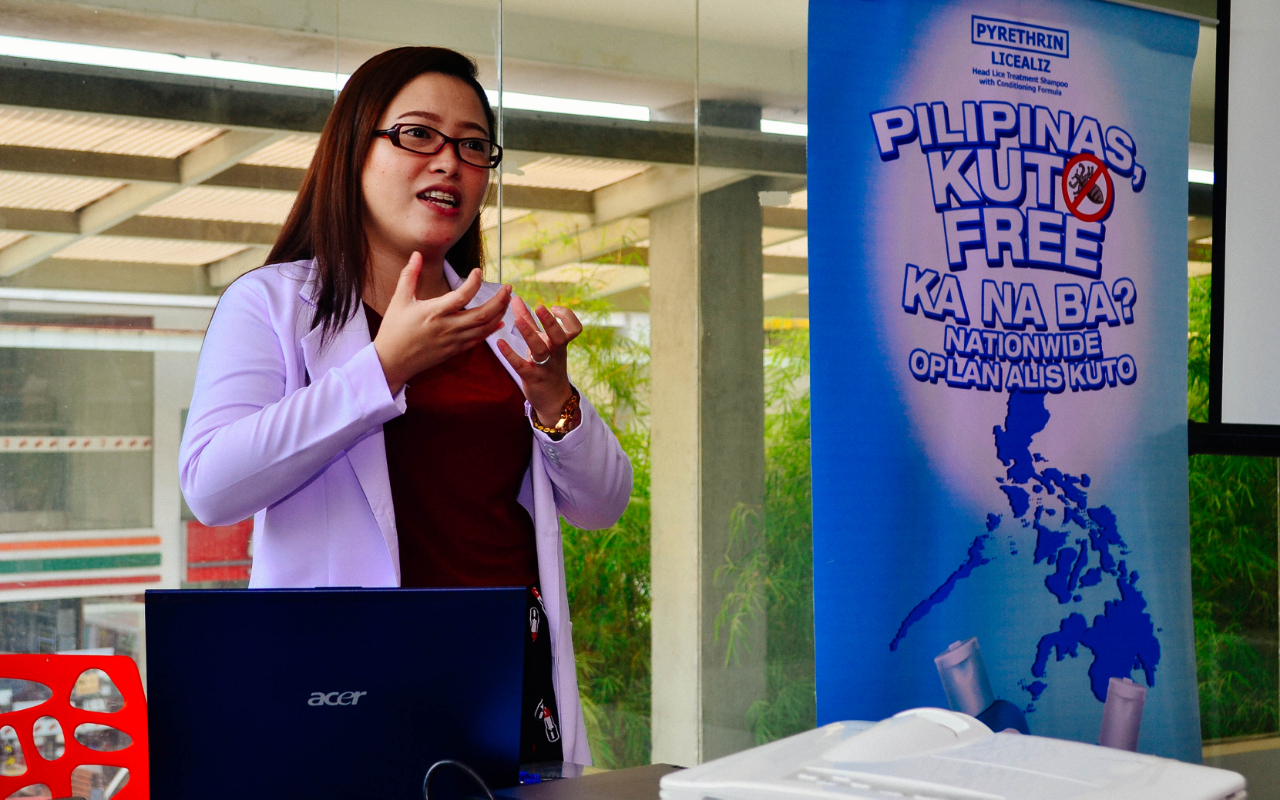 I'm sharing my learnings here from Dr. MJ and how effective Licealiz is in killing and preventing lice from coming back.
Nits or eggs take seven days before they hatch and become young head lice. It takes another seven days for them to become fully grown.
One female head lice can lay up to 100 eggs!
Close physical contact with an infected person is the number one reason why lice spread.
Anyone can be infected.
On a person's head, lice can live for up to 30 days. "Off head", it can live for three days.
It is safe to use a head lice treatment shampoo. The main ingredient of Licealiz is pyrethrin which attacks the lice' nervous system.
It's an affordable treatment for head lice at Php 71.75 a bottle and Php 12.00 for a sachet.
For treatment: use twice a week. For prevention: use once a week.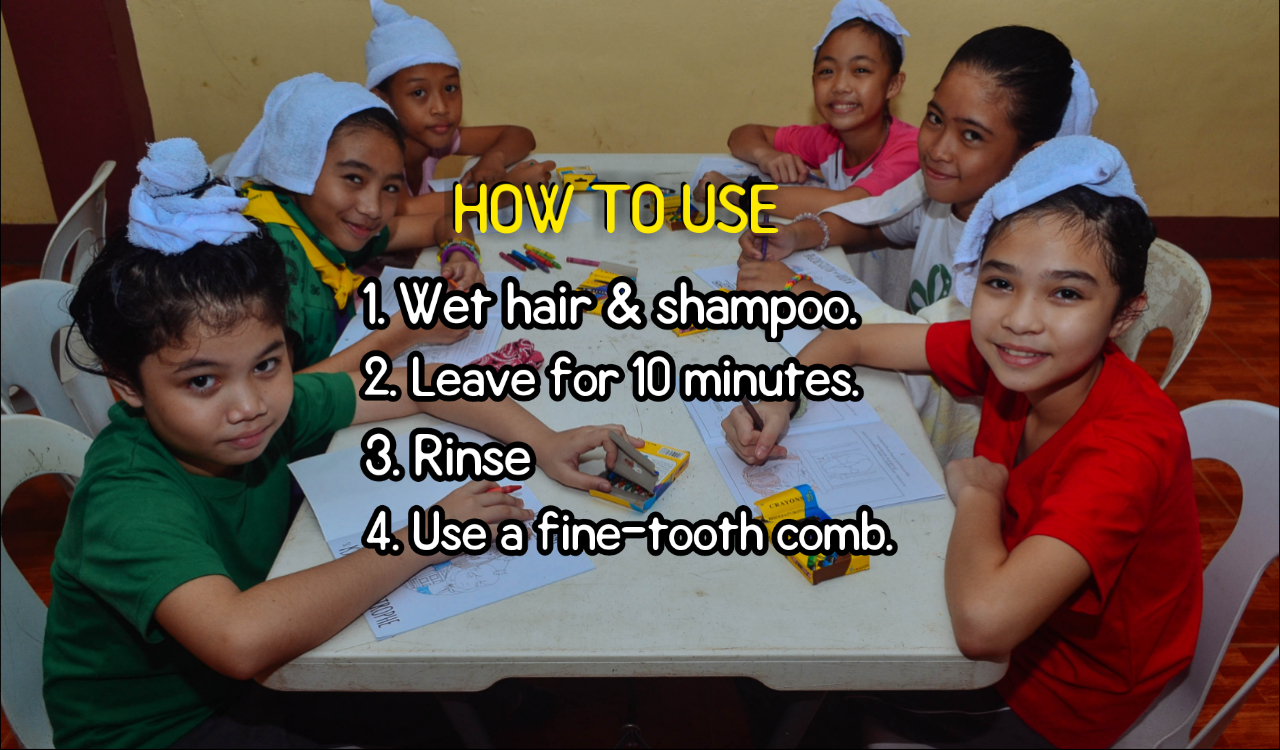 My own campaign
I received several sachets and bottles from Lamoiyan Corporation and distributed them to colleagues and relatives whose children are suffering from head lice infestation.
One colleague said: "It was very effective. You can imagine the head lice which were killed by this shampoo. It was tough on the lice but gentle on my daughter's hair."
At Casa Ruffolo Uno, the three mutants are lice-free but heeding the advice of Dr. MJ that prevention is better than cure, we have embarked on a once-a-week protocol. My sister Stephanie, who is a pharmacist, said Licealiz is a "fast-moving product" in her store and is also using it for her children.
Motherhood in these modern times is more manageable with products like Licealiz to aid us in the challenges that comes with taking care of our children.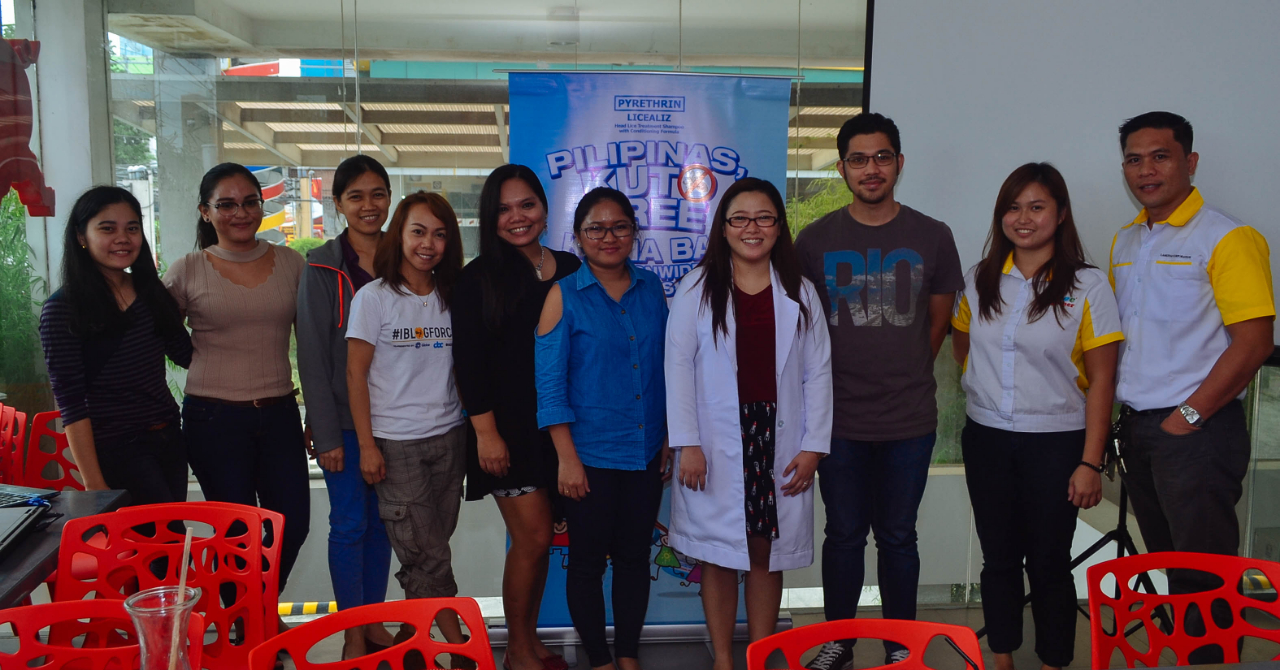 Disclosure of Material Connection: I received this product for free from the sponsor of the Kilusang Kontra Kuto program, Lamoiyan Corporation. The event was facilitated by ComCo Southeast Asia. The invitation was sent through Mommy Bloggers Philippines.  As a Mommy blogger and a member of Mommy Bloggers Philippines, I agreed to use this product and post my opinion on my blog. My opinion on the product does not necessarily affect the opinion of Mommy Bloggers Philippines.